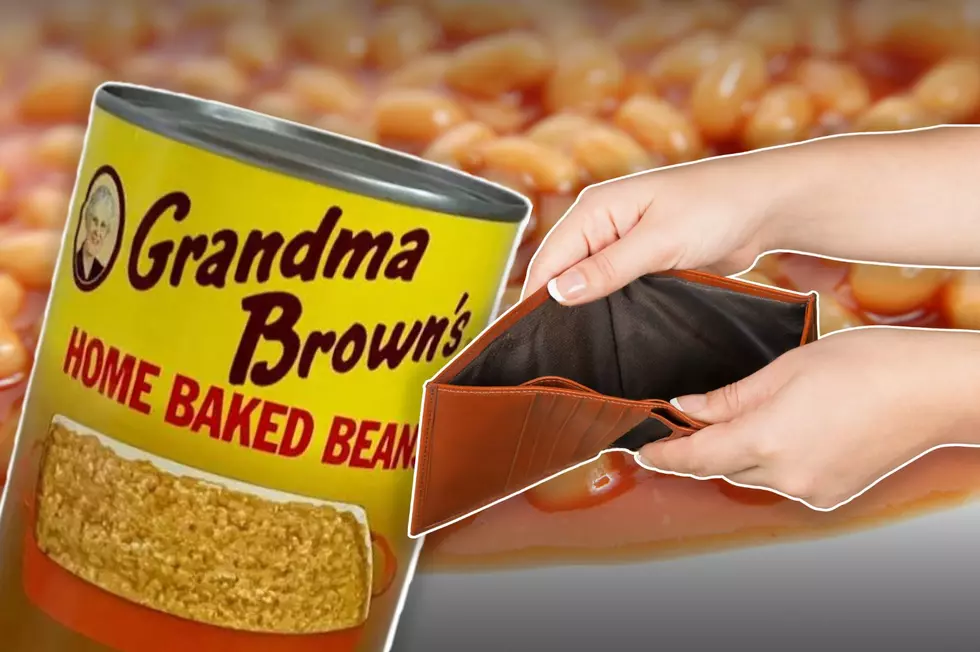 Beloved New York Baked Beans Selling For Crazy Money Online
coughlin16 via eBay, Canva
When I shop, it looks about the same way. For instance, the last time I shopped I bought macaroni salad, cinnamon Life cereal, package of hot dogs and can of baked beans (so I could I have my franks-n-beans).
I paid a  $1.87 for my can of beans so you know that it wasn't Grandma Brown's Baked Beans, a former upstate New York staple. Grandma's beans have been around for over 80 years until the pandemic stopped it. I love Grandma Brown's, but not at the price that it's going for now from the looks of it.
They may be off the shelves, but you can find a few random people here and there selling cans from their own stash online. Everyone wants them and they are willing to pay...and pay big. If you have a stash of them, you could be bringing in some big profits if your willing to part with
Grandma Brown's Baked Beans For Sale on eBay
So how much are you willing to pay for a delicious can of Grandma Brown's Baked Beans? eBay is here to help and they'll start the bidding at $80 dollars for a 22 oz. can and don't forget about the $9.90 shipping fee. That's not even the highest.
How about "hard to find" 54 oz. can of Grandma Browns Home Baked Beans for a mere $175 dollars with only a $7.44 delivery fee. No interest if you pay if full in 6 months -- how awfully nice of them.
Grandma Brown's 54 oz. Home Baked Beans For $200...Not a typo
If you're looking for the most expensive Grandma Brown's Baked Beans (at least from what I could find), go here. For a mere $200 plus $16 tax and $9.99 delivery fee, you can have a 54 oz. can in new condition.
You may want to hurry because the can may be in new condition but the expiration date is not. The label says that it's best used by October 10, 2022. Check your cupboards and drawers because you may have beans worth their weight in gold.
So what have we learned here? The more you eat the more you...will get ripped off on the eBay Grandma Brown's Beans. Check your cupboards and drawers because you may have a gold mine.
12 Non-Perishable Foods You Should Stock Up On Ahead of Winter
Natural disasters, shipping container issues, skyrocketing heating bills, astronomical gas prices - stocking up now on the right non-perishable food items will help you weather the storm this winter, whatever form that storm might take on.
LOOK: Food history from the year you were born
From product innovations to major recalls,
Stacker
researched what happened in food history every year since 1921, according to news and government sources.
More From Big Cat - WBKT-FM