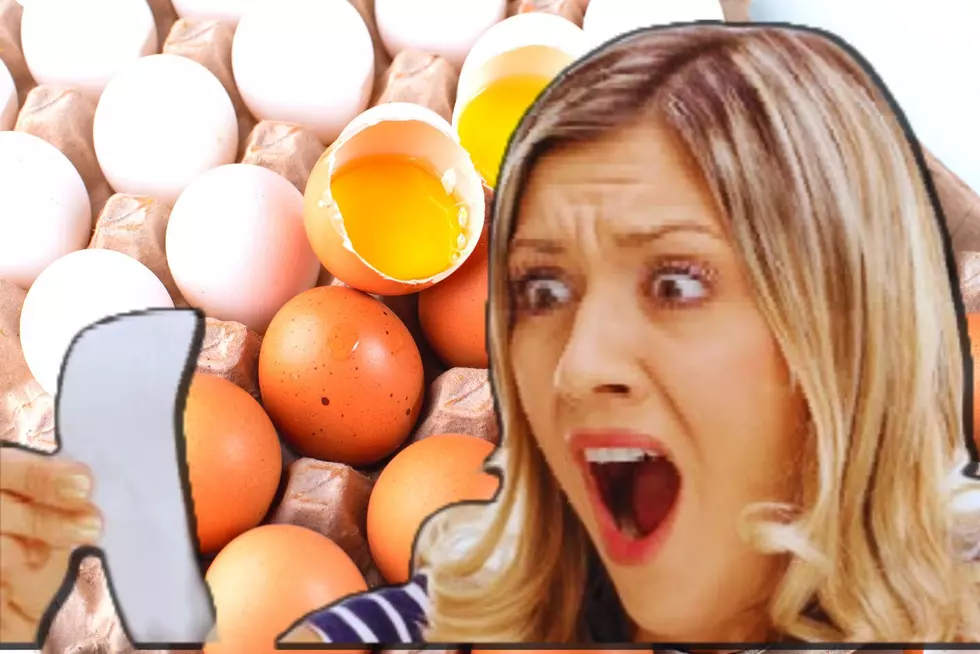 What the Flock! Why Are Egg Prices So Ridiculously High
Credit - Think Stock
What the flock! Why are egg prices so ridiculously high?
The cost of eggs has been on the rise every week for the last 10 weeks. It's seen the biggest jump in price, nearly 50% more than any other item in the grocery store.
The first week of 2023 has eggs costing more than $6. They were less than $2 a year ago. And that's just for a dozen. The price for 18 large eggs is over ten bucks. TEN DOLLARS for eggs?
Save with Store Brand
You can save a little if you buy the store brand. 18 Hannaford eggs will cost you $8.37. But that's still a LOT for eggs.
Avian Flu
Why the drastic increase? The deadly avian flu is one reason. It's reduced poultry flocks across the country. Over 57 million birds were affected by avian flu in 2022, according to the U.S. Department of Agriculture.
It hit the Marsala Family Farm in Hilton, New York, located in Monroe County. Federal and state officials had to euthanize the entire flock, even the ones that tested negative.
Read More: Deadly Bird Flu Hits Upstate New York Farm
Supply & Demand
The higher prices for animal feed and increased energy costs aren't helping either.  Higher demand is also driving the cost up with more people buying eggs during the Thanksgiving and Christmas holidays.
Will the prices go back down? Yes, but it could be a while. "It might take another three to six months for prices to moderate in retail," said KK Davey, president of thought leadership at IRI and NPD.
Sounds like we may have to find something else for the Easter Bunny to leave behind for our annual hunts this year.
Common Items that Have Doubled In Price
8 Popular Products Affected By the Pandemic Price Hike
Companies like Proctor & Gamble and Kimberly-Clark have announced price spikes in some of their most popular products, citing "pandemic-related supply issues"
according to ABC7NY.com
.
More From Big Cat - WBKT-FM