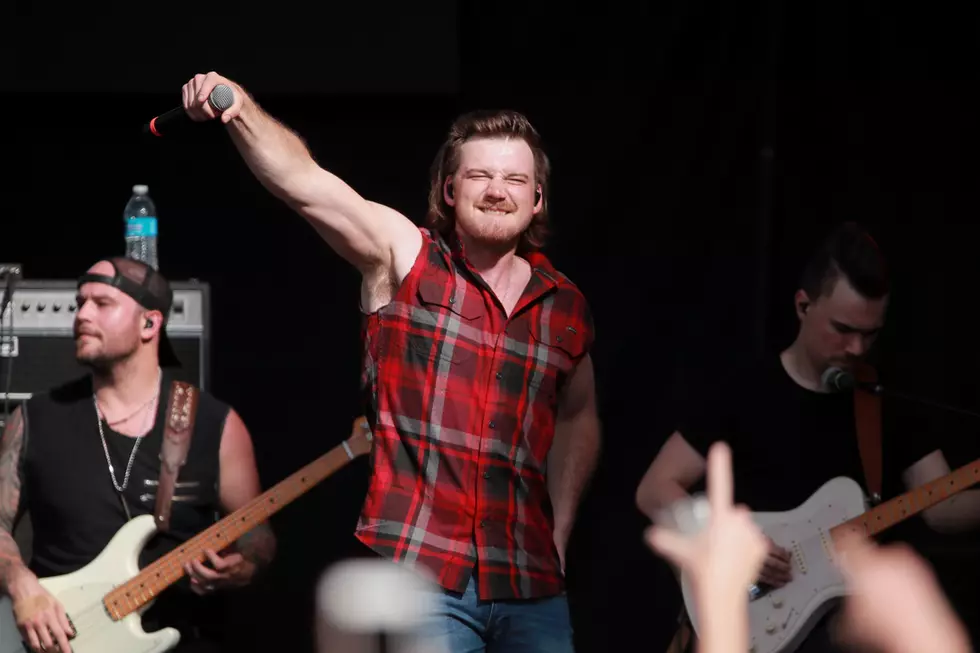 If You Want to See Morgan Wallen in New York, It'll Cost Big Bucks
Rich Fury, Getty Images
If you were hoping to see Morgan Wallen when his tour makes one of three stops in New York next summer, you're going to be paying big bucks.
The Dangerous tour is almost sold out at SPAC, Darien Lake, and St Joseph's Health Amphitheater at Lakeview in Syracuse. Lawn seats are gone from all three shows. They sold out just days after going on sale on December 3.
There are a few tickets left for the three New York shows but be prepared to shell out a few hundred dollars. They run anywhere from $342 to $860 for the VIP experience. And those prices are PER TICKET!
Morgan Wallen NY Tour Dates
Darien Lake Amphitheater June 25
St. Joseph's Health Amphitheater at Lakeview in Syracuse July 8
Saratoga Performing Arts Center (SPAC) in Saratoga Springs July 7
If Wallen sells out the show at Lakeview in Syracuse it'll be the first time since 2019 when Florida Georgia Line sold out. You can get tickets, if you can afford them, at Ticketmaster.com.
Morgan Wallen Controvery
Wallen has been surrounded by controversy that began in May 2020 when he was arrested outside Kid Rock's bar in Nashville for public intoxication and disorderly conduct. Then it was a backlash from social media videos of Wallen partying in Alabama without a mask or social distancing in the height of the pandemic.
Despite the controversy and radio station pulling music, Wallen's popularity only grew with fans buying his album and streaming his songs. Sales of Dangerous: The Double Album surged and isn't showing any sign of slowing down anytime soon. The album is expected to not only be the best country album of the year but the best in all genres of music.
See Concert Photos as Country Acts Return to Touring in Central New York During 2021
Holland Patent photographer, Jordan Dziekan captures some of the best 2021 country concerts in Central New York
One of a Kind Ice Sculpting Holiday Drive-Thru at NYS Fairgrounds
Ice Masters Holiday Drive Through Display returns to the New York State fairgrounds for a magical weekend from December 29 through January 2.
Walk and Drive Thru Light Displays in NY to Get You in Christmas Spirit
There are a number of walk or drive-thru holiday light displays around New York to take the family and get in the holiday spirit.
11 Christmas Towns in New York to Get You in the Holiday Spirit
New York City may be home to the Rockefeller Christmas tree but there are several small towns and villages that will get you in the holiday spirit with all the hustle and bustle of the Big Apple.
More From Big Cat - WBKT-FM