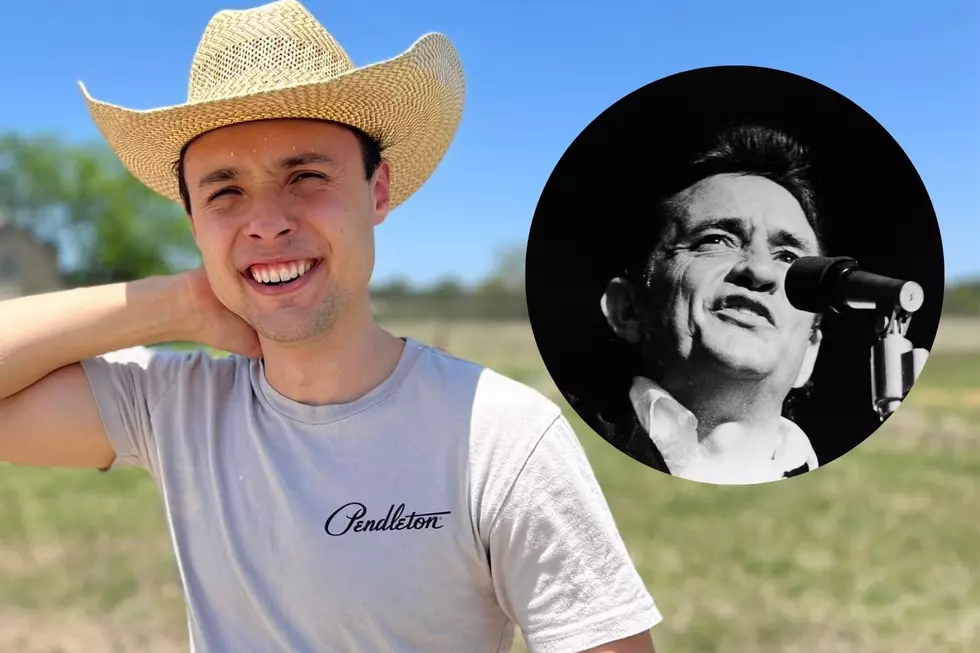 Interesting Story Ties Young Frogfest 33 Artist To The Man In Black
Frankie Justin via Facebook/Getty Images
Frogfest 33 is sure to be an amazing day that is made even better with an artist like this on the lineup.
Meet Frankie Justin
Frankie Justin is certainly young but has an incredible sound. Beyond his sound, he also has an amazing story that connects him to the man in black.
How Is He Connected to Johnny Cash?
Back when Frankie was only eight years old, he was gifted a guitar. You hear stories about how that can be the start of a lifelong passion in music for many artists. There is something a little different for Frankie, though. The guitar was gifted to him by the nephew of the one and only, Johnny Cash.
From There Something Just Sparked
That at least is what Frankie says on his website. Fast forward 13 years and Frankie Justin does well with songs of his on Tik Tok, a handsome 1.4 million streams in fact.
"It's incredible to live this life but I want to bring people with me on the way and work for a greater power rather than my own, because it's really not about me. It's about bringing a smile to someone's face or lighting their day. That's what it's about." - Frankie Justin
Frankie Justin will be bringing that energy and his traditional country sound to Frogfest 33 presented by Curtis Lumber.
You can grab your tickets to Frogfest 33 at the Herkimer County Fairgrounds on June 18th presented by Curtis Lumber, here. Both general admission and VIP tickets presented by Standard are still available.
Looking Back at More Than Three Decades of FrogFest Concerts
FrogFest started on a slab of concrete over three decades ago. It's grown into an all-day festival with top-notch Nashville talent. Take a look back at FrogFest concerts in Central New York.
Eli Young Band Makes Crowd Crazy at FrogFest
Did We Catch You At Frogfest 32? Let's See
CNY Native Alexandria Corn Comes Home to Perform at FrogFest 32
5 Reasons You Need VIP Tickets For FrogFest 33
More From Big Cat - WBKT-FM