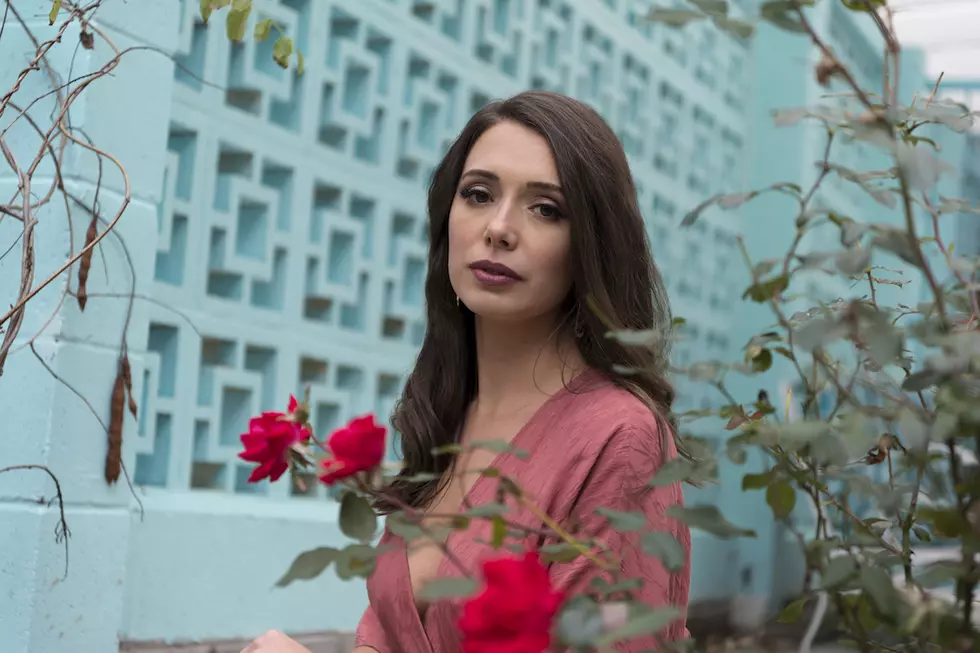 Kristina Murray, 'Strong Blood' [Exclusive Premiere]
Photo by Kristine Potter, courtesy of the Press House
Singer-songwriter Kristina Murray is debuting her deeply personal song "Strong Blood," and its accompanying music video, exclusively for readers of The Boot. Press play below to listen.
Murray penned the mellow, contemplative "Strong Blood" in memory of her hard-working father: "While the only assets he left were a bag of power tools and a couple old, busted pickup trucks in our driveway, he did pass on to me a big ol' steady heart," she tells The Boot.
"When I get low, when times in our world get grim and hopeless, I see his ashes on my dresser and remember not only the strength that flows in my blood," Murray adds, "but also about how music is a magical, mystical force and singing is endlessly powerful."
The dreamy instrumental backdrop of "Strong Blood" is intended to inspire "the feeling of pontificating about your life on a Southern summer night," according to Murray.
"[That feeling] is there in both the images painted by the lyrics and with the ethereal sonic aesthetic that the band manifested together on the track," Murray says. "The title for the record comes from this song."
Strong Blood, set for release on Sept. 21, was produced by Michael Rinne, who's worked with artists such as Caroline Spence and Kelsey Waldon. The record aims to inspire that deeply Southern vibe in all its facets, from the front porch to the honky-tonk.
Watch Kristina Murray's "Strong Blood" Music Video
More From Big Cat - WBKT-FM