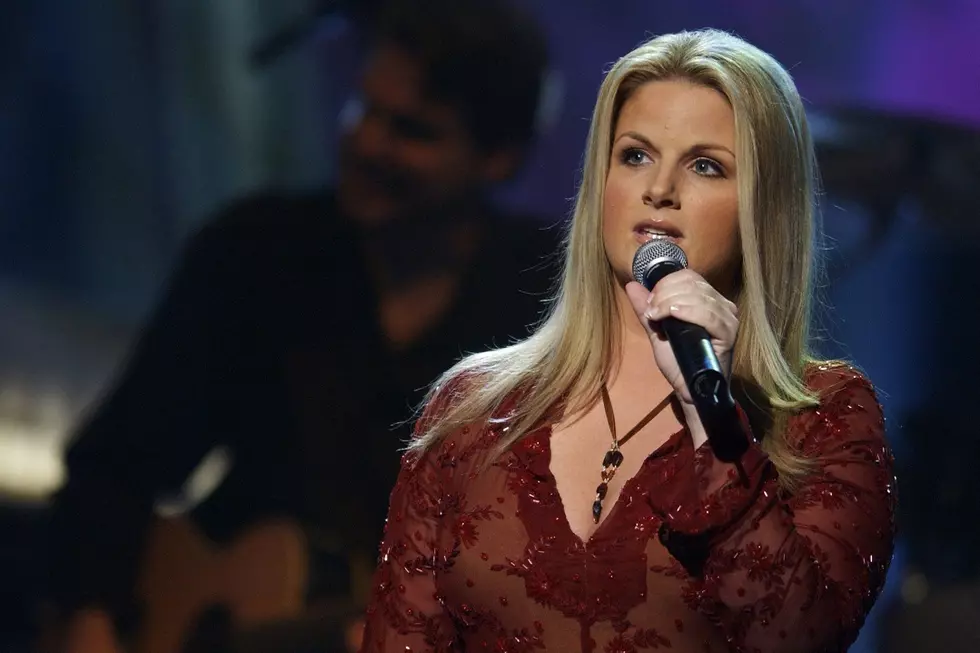 Trisha Yearwood's Self-Titled Debut Album: All of the Songs, Ranked
Vince Bucci, Getty Images
Trisha Yearwood's self-titled album from 1991 ranks up there with Clint Black's KIllin' Time and Luke Combs' This One's for You when it comes to the past 30 years' best debuts. All three records introduced a creative mind through strings of commercial hits.
In Yearwood's case, her first mainstream album introduced a new decade to one of its iconic voices. A stacked, 10-song collection offers way more than the instant classic "She's in Love With the Boy," which became Yearwood's first No. 1 song on Aug. 3, 1991. Other selections tease Yearwood's compatibility with future husband Garth Brooks and display her range as a one of country music's greatest vocal powerhouses.
Read on to see how The Boot ranks all 10 songs on Trisha Yearwood:
10

Yearwood's cover of this classic Carl Jackson co-write stands the test of time. It comes in last for two reasons: Everything else on the album is even better, and no version compares to Jackson's own rendition, from his 1987 album with John Starling and the Nash Ramblers, Spring Training.

9

Heartfelt songs such as the hit that Yearwood shares with LeAnn Rimes, "How Do I Live," helped define both artists' growing catalogs. For Yearwood, that trend began with this song, her fourth-straight Top 10 single.

8

This one sounds more like the polished country story-songs by '80s ladies than something made possible by the Class of '89, yet it still suited Yearwood's introductory statement for a new decade she'd soon help define.

7

"Like We Never Had a Broken Heart"

Try listening to this one and not imagining prom night in a Midwestern farm town, circa 1992. Somehow, the prudish principal overlooked the repeated references to making love. It's Yearwood's first on-record connection with her future dance partner in life, Garth Brooks, who sings backup.

6

"You Done Me Wrong (and That Ain't Right)"

Not all breakup songs have to be a total bummer. In this case, one of the more upbeat selections on the album runs down a knucklehead country boy who's lost a good thing. The fiddle accompaniment associated with the hits of Yearwood's peers adds a sense of fun to an otherwise drab song.

5

"When Goodbye Was a Word"

There's an old descriptor that's often used to describe women singers: vocal powerhouse. The concept is more opera than Opry, yet country music has been blessed with its own lineage of vocal powerhouses. This deep cut left no doubt that Yearwood's first album placed her in the same category as Patsy Cline, Dolly Parton and others.

4

"The Whisper of Your Heart"

This Chuck Cannon composition starts with a harmonica solo that resembles an oncoming train and builds off common sense lessons from a loving daddy. It's everything an old soul should want from a sentimental, traditional-sounding album cut.

3

Garth Brooks co-wrote the richest, story-driven lyrics on this album. One of the ideal sad country songs of 1991 suits Yearwood's debut album as naturally as gravy goes with biscuits. It's as if something more permanent and meaningful was destined to happen between two fast-rising stars.

2

"That's What I Like About You"

This statement of relationship independence brings some line-dancing oomph to an album dominated by ballads and low-tempo songs. On this early career classic, Yearwood proves that she can belt them out with the best while adding to country music's sense of fun.

1

"She's in Love With the Boy"

There's no bad song on this album, but none can compete with the sing-a-long quality of one of the first definitive hits of the '90s. When millennials fond of their childhoods or older fans turned off by today's radio hits think back to one of country music's most lucrative decades, this one ranks up there with the obvious hits of Shania Twain, Alan Jackson and Brooks.
More From Big Cat - WBKT-FM