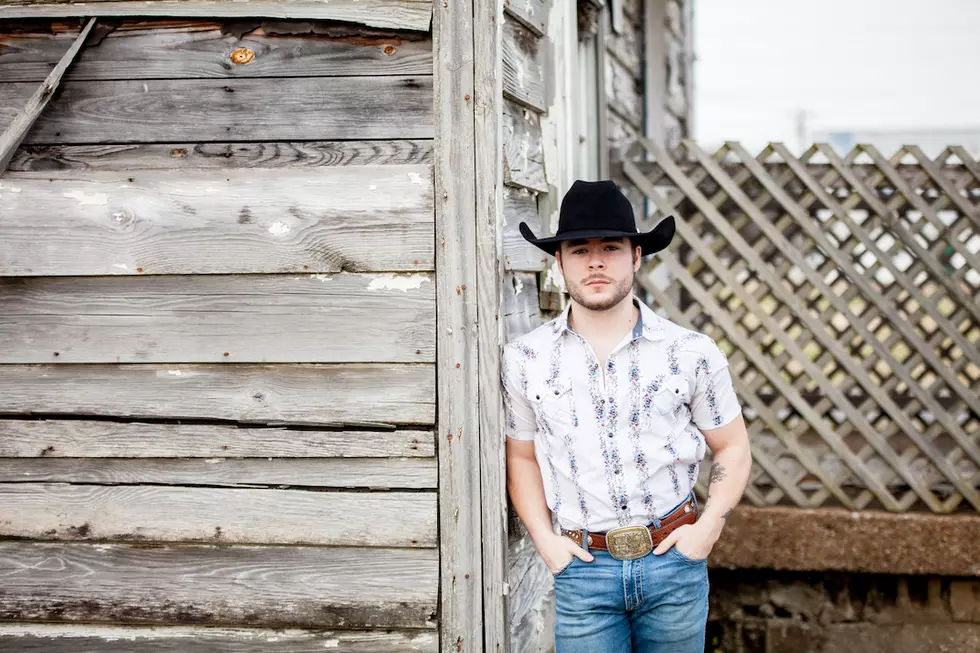 Triston Marez, 'That Was All Me' [Exclusive Premiere]
Photo by Brooke Stevens
Lone Star State singer-songwriter Triston Marez is premiering his brand-new song "That Was All Me" exclusively for readers of The Boot. Press play below to listen to the twangy, honky-tonk-inspired tune.
Texas-style fiddles and a classic melody make "That Was All Me" the ideal song for a night out. In the lyrics, Marez tells the tale of a rowdy evening at the bar that ends with the protagonist catching actual feelings -- as in, the type that you can't blame on the flowing booze.
"When I said I ain't drunk, it was the neon buzzin' / When I danced all night, it was the jukebox jumpin'," Marez sings in the chorus. "When I let you take my hat, that was whiskey number three / But when I told you I love you, baby, that was all me."
Hailing from Houston, 22-year-old Marez took sonic inspiration from the classic dancehalls of his home city and the Texas Hill Country for "That Was All Me," the title track of his forthcoming EP. "Between the steel guitar and the foot-tappin' fiddle, this song knows how to remind me of all the nights I spent in a Texas dancehall, which is one of the reasons it's my favorite song," Marez tells The Boot.
"My love for a long night at a dancehall started early," he adds. "Hearing the fiddle play on the speakers and seeing everyone two step to a song left an everlasting impression, and I knew I had to have a song people can do just that to — get up off their seats, set their beer down and go on the floor and dance."
Listen to Triston Marez, "That Was All Me":
More From Big Cat - WBKT-FM