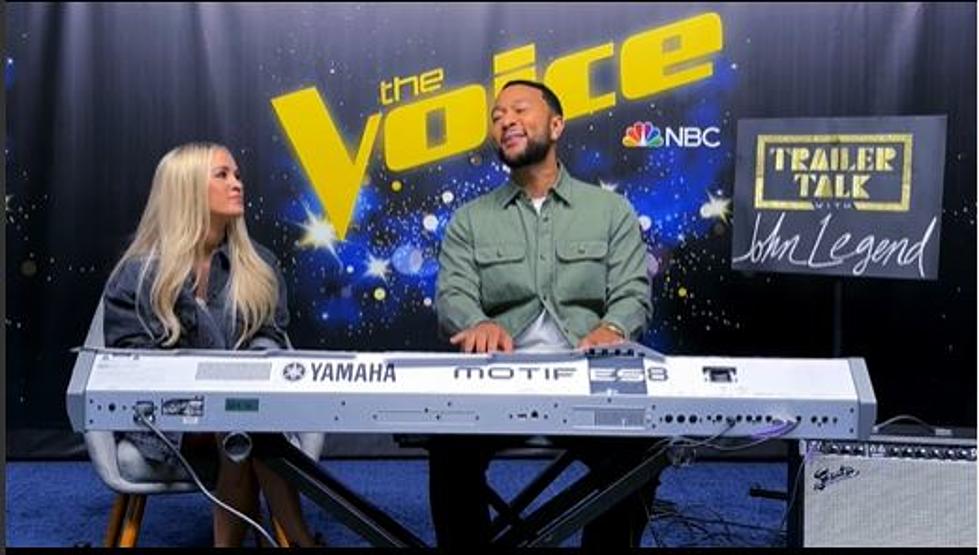 You Have To Hear Carrie Underwood And John Legend Sing Blake Shelton's "Austin"
via John Legend Instagram
Last night was the finale of season 21 of The Voice and of course, it was a star-studded event, with artists like, Jennifer Lopez, Ed Sheeran, Walker Hayes, Tori Kelly, and more including Carrie Underwood.
In last night's episode, the finale contestants teamed up with their coaches for duets as final performances and other artists had special performances. Some performances were Christmas-related, some promoting new movies coming out, or people with special projects coming out.
Carrie Underwood did perform her Christmas duet with John Legend, " Hallelujah" which is featured on her "My Gift" Christmas album released last year. Carri also joined John Legend in a special session "Trailer Talk" where she and John discussed her Christmas album and her Las Vegas residency. They also decided to sing one of Blake Shelton's biggest hit's "Austin."  Check it out:
Blake Shelton responded with love and so did The Voice:
Here is also the John and Carrie's performance of "Hallejuah"
More From Big Cat - WBKT-FM