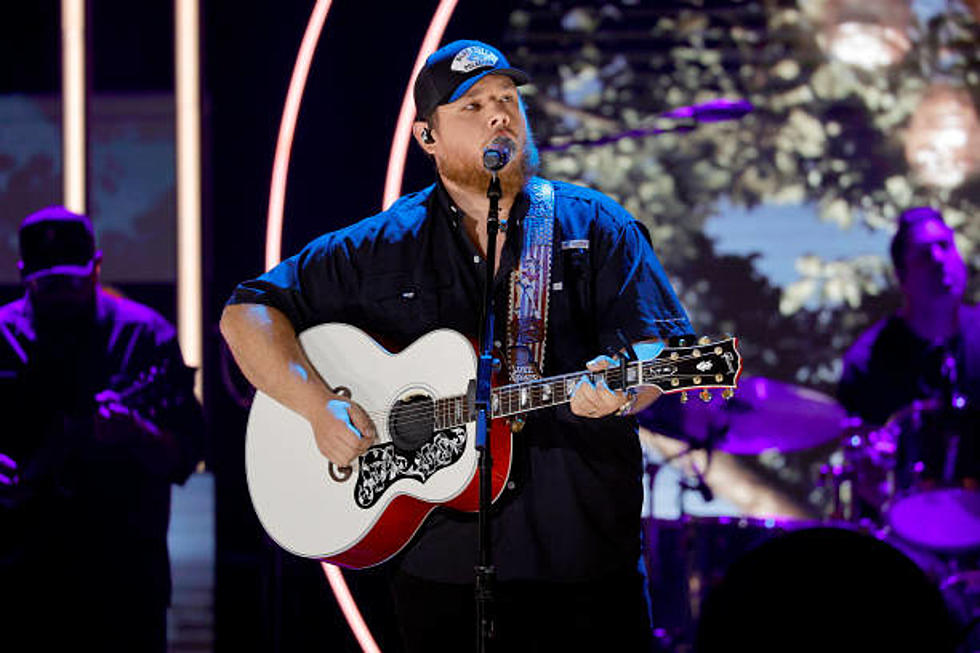 5 Reasons Why You NEED To Go To A Luke Combs Concert
Getty Images for CMT/Viacom
If you know a thing or two about today's country music - you more than likely know a thing or two (or if you're like me, you know everything) about country music superstar, Luke Combs.
And in case you haven't heard the big news, Luke Combs is coming back to Colorado next May during a 3-stop stadium tour which is slated to stop in Denver, Seattle, WA; and Atlanta, GA.
READ: Luke Combs Stadium Tour Coming to Denver in 2022
So far, only three stops have been announced and confirmed for 2022 - how lucky are WE, Colorado?
If there's one thing you should know about me, it's that I am a huge Luke Combs fan.
Of course, I believe everyone is entitled to their own opinion, but I truly just can't imagine how anyone couldn't like Luke Combs.
For starters, the guy's got some serious talent. Don't believe me? Here's 6 minutes worth of proof:
He's been talented for years, but Combs' fanbase and overall popularity have grown astronomically over the last few years.
Luke's first single to hit country radio, Hurricane, which debuted back in 2016, created a lasting domino effect of consecutive number one songs [of Luke's] to hit the music charts; the release of his songs, "When It Rains It Pours," "One Number Away," "She Got the Best of Me," and "Beautiful Crazy", all of which are a part of his 2017 debut album This One's for You (or the expanded version), was just the beginning of the trail of massive success Luke found and continues to find in the industry,
At that time, Luke, rather instantly, became one of the biggest stars in Nashville, a status cemented after he won the Country Music Association's (CMA) Best New Artist award in 2018.
Fast forward to 2021, Luke has gone from winning Best New Artist at the CMA's to winning the most coveted award of country music's biggest night:
The New York Times calls even considers Luke "the most promising and influential new country star of the last five years" (I, for one, couldn't agree more.)
Whatever the reason may be, if you happen to be on the fence about going to one of his shows, allow me to share why I feel you absolutely need to go to a Luke Combs concert.
5 Reasons Why You Absolutely Need To Go To A Luke Combs Concert
For starters, the guy's got some serious talent.
Are you sold yet? Because beginning Monday morning (Nov. 15), AJ and I will have your chance to win pairs of tickets to see Luke Combs live at Empower Field at Mile High on May 21, 2022.
Tune into the morning show all week next week for your shot to win!
Celebrity Sightings in Northern Colorado
NoCo Music Venues Then and Now
More From Big Cat - WBKT-FM