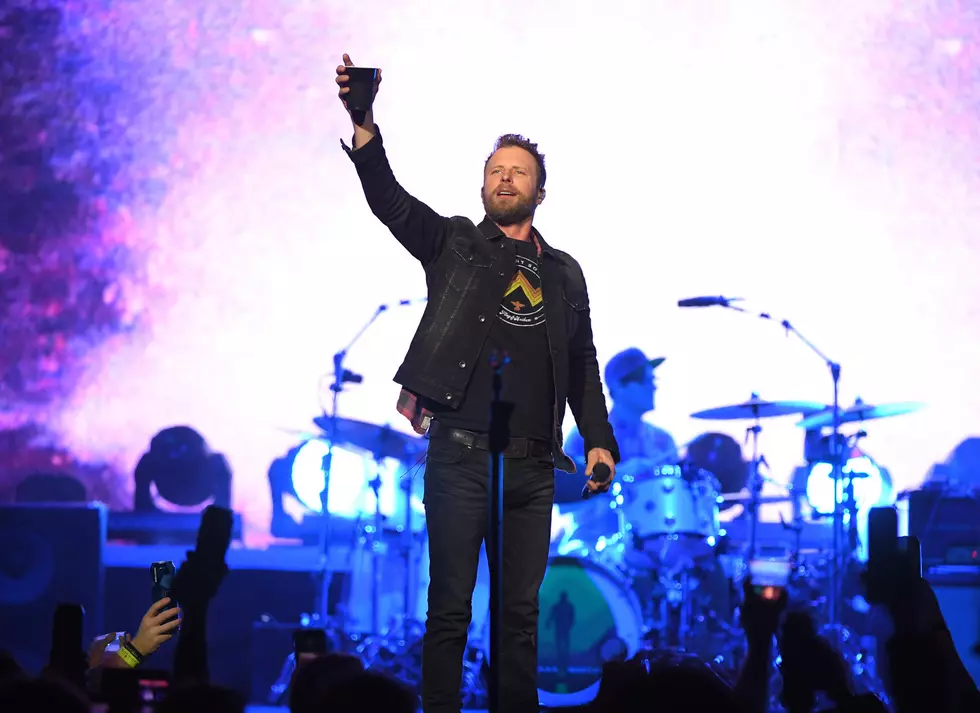 Dierks Bentley Opens New Restaurant In Downtown Denver
Jason Kempin
I'm a big fan of Dierks Bentley. I love his music and if his food is half as good as his music, this place is going to be pretty phenomenal.
Country superstar Dierks Bentley has just opened his newest restaurant and bar in Colorado right across from Coors Field. Dierks Bentley's Whiskey Row will feature southern-themed food and cocktails. The space was previously occupied by LODO'S Bar and Grill.
Whiskey Row actually opened up on New Year's Eve during a snowstorm and features two buildings, sits at over 20,000 square feet, and will be a gathering spot for many events but should be a really popular spot come baseball season when the Rockies are back in action at Coors. Hopefully, it won't be snowing then.
According to 9 News, this place is stacked and ready for a massive amount of entertainment with yummy food, cocktails, a state of the art sound system that will feature tour like components - so yeah, it'll get loud and rowdy in there - but there will be plenty of room for entertaining outside as well which will feature a 65 foot LED wall.
How cool is THIS?
This is Dierks' third Whiskey Row location, the other two are in Arizona (where he's from) and in Nashville.
With 9 News, Dierks stated:
I spend a lot of time in Colorado, so it was definitely the most fitting next spot for Whiskey Row," said Bentley. "The neighborhood is a great vibe for experiencing Denver whether you're a local or a tourist, and I can't wait until I get to be back out there and have a cold one in the Mile High City at my very own place.
Can't wait to head down there and check out the spot, it looks like a ton of fun.
10 Movie, TV Actors That Lived in Colorado
UP NEXT: Celebrity Sightings in Northern Colorado
More From Big Cat - WBKT-FM