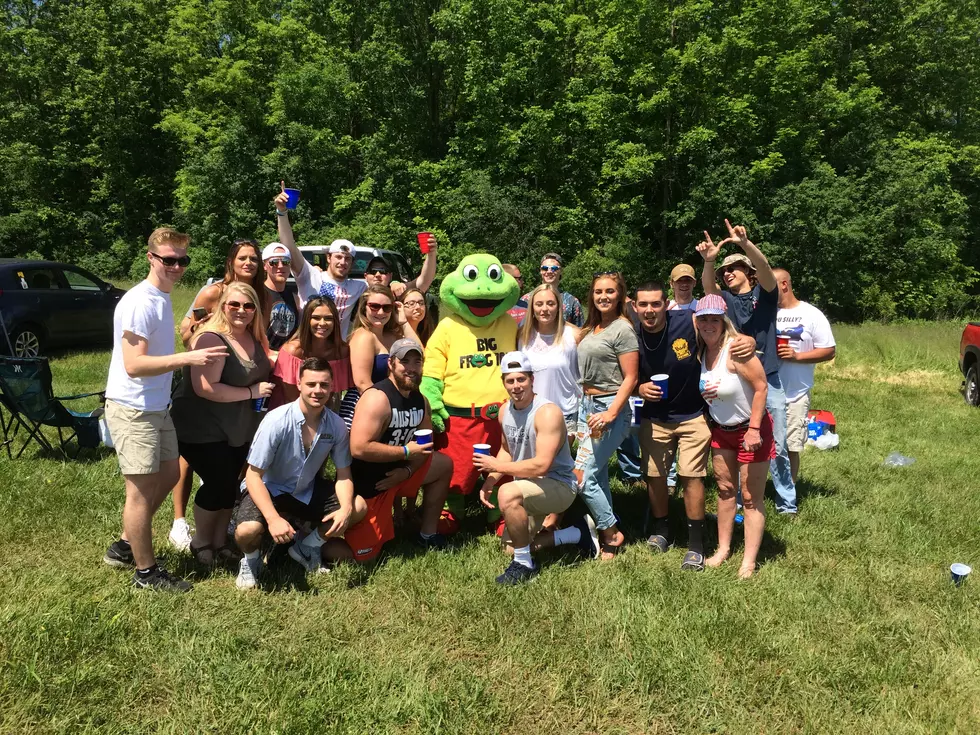 What You'll See, Can Eat, and Will Drink At Frogfest 32
Luke Austin, TSM
It is almost here. Frogfest 32 will be happening at the Herkimer County Fairgrounds Saturday, September 18. Here is what you can expect to see, eat, and drink.
Frogfest is definitely more than just a concert. It's a yearly tradition. It's also a place you can go and just have a good time with a great bite to eat while listening to music with a drink in your hand.
Food At Frogfest 32
Holy Smokes BBQ
 Dean's Concessions
 Salamone's Pizza
 McGill's Whiskey Tavern
 Mr. Squeeze - Lemonade
 Wagner Farms - Popcorn
Certainly a little something for everyone. If you're looking for something as simple as a snack, you're covered. Want something a little more substantial to hold you over for a while? We've got that for you too.
When You're Feeling Parched, Maybe Grab A Drink.
Coors Light
 Blue Moon
 White Claw in a variety of flavors
Water
Soda
You'll be having a good time no matter what drink you choose, or the food you eat. Maybe you'll see Jeremiah B Frog walking around in the crowd. If you do, make sure you grab a picture with him.
You'll also be seeing a great lineup of hit the stage as Curtis Lumber presents Frogfest 32, including the Eli Young Band, performing hits like "Love Aint", "Crazy Girl", "Even If It Breaks Your Heart" and more. Dylan Jakobsen, Matt Farris, Alexandria Corn, J. Antonette,, and a few local favorites too.
Looking Back at More Than Three Decades of FrogFest Concerts
FrogFest started on a slab of concrete over three decades ago. It's grown into an all-day festival with top-notch Nashville talent. Take a look back at FrogFest concerts in Central New York.
Trail of 7000 Hand Carved Pumpkins is a Must See in New York
The Great Jack-o-Lantern Blaze is an electrifying event you must see this Fall.
Stunning Million Dollar Home on 14 Acres Hits the Market in the Adirondack Mountains
Go Back in Time in 19th Century Lighthouse Up For Sale in Central New York
More From Big Cat - WBKT-FM